The days of uncool hearing aids are gone!
…and the stigma of hearing loss is settling quickly into the dust of the past. That is true because Apple, the symbol of cool consumer electronics, is working with hearing aid manufacturers to create "Made For iPhone (MFI)" hearing aids with for iPhone, iPad, and iPod touch through Bluetooth wireless technology. That's right…no wires…cool!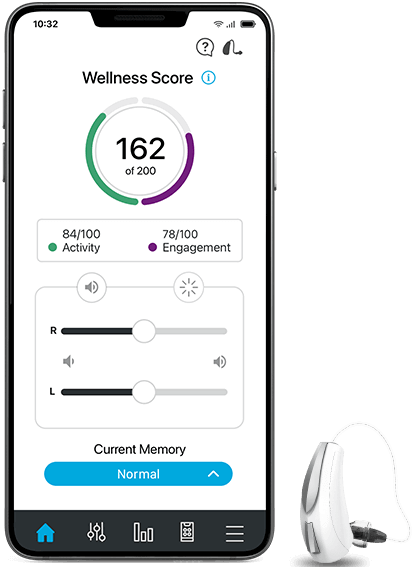 Pacific Northwest Audiology established The Hearing Innovations Center to highlight and demonstrate the leading edge of hearing enhancement technologies….the hearing tech on the edge of tomorrow. Interactive Screens and demonstrations will show to:
Stream audio from a TV and smartphone
Connect directly to an iPhone, iPad, or iPod Touch
Control hearing aids from a Smartphone
Communicate clearly in any environment
Use hearing apps to enrich your hearing experience
Pacific Northwest Audiology is leading the way! We are the hearing and technology experts because we understand where innovation is taking the hearing industry, and we are keenly aware of the apps and tech that will most benefit our patients.
Pacific Northwest Audiology had the vision to understand that supporting wireless tech and hearing apps would make it possible to extend hearing aid use well beyond anything anyone could have dreamed of in the past, so we established the Hearing Innovations Center to highlight these important new trends.
Whether it's streaming audio from Skype calls, TVs, MP3 players, smartphones, or other computing device, or connecting directly to an iPhone, iPad, or iPod touch…we have a solution just for YOU!

"Once again... completely satisfied with the experience. Becky (Fellow) is a great addition to the team, even if only temporarily. My hearing is always much improved when I walk out your door. Thanx for all you do for me."

- T.L. | Bend, OR
Our Patients Have High Expectations...And We Deliver!