Are you having trouble with your hearing aids?
If so, Pacific Northwest Audiology can help! We offer:
Repair of all brands of hearing aids
Same-day service with in-office repair whenever possible
Free loaner devices should your devices need to be sent to the manufacturer for repair
Book a Consultation
Have they stopped working properly, or have broken deteriorated components?
If so, then look no further, our clinic specializes in repairing all types of hearing aids. Our professional audiologists are also expert technical specialists who are fully prepared and equipped to diagnose and fix almost any issue you are facing. In our quest to deliver unparalleled customer service and satisfaction, we provide quick, effective solutions to meet your device needs. We understand that optimally functioning hearing aids are essential for maintaining a healthy, functional lifestyle that keeps you connected to the world around you. With decades of experience and familiarity with all the latest technologies, you can be sure that our technicians have the skills needed to restore your hearing aid to perfect working order.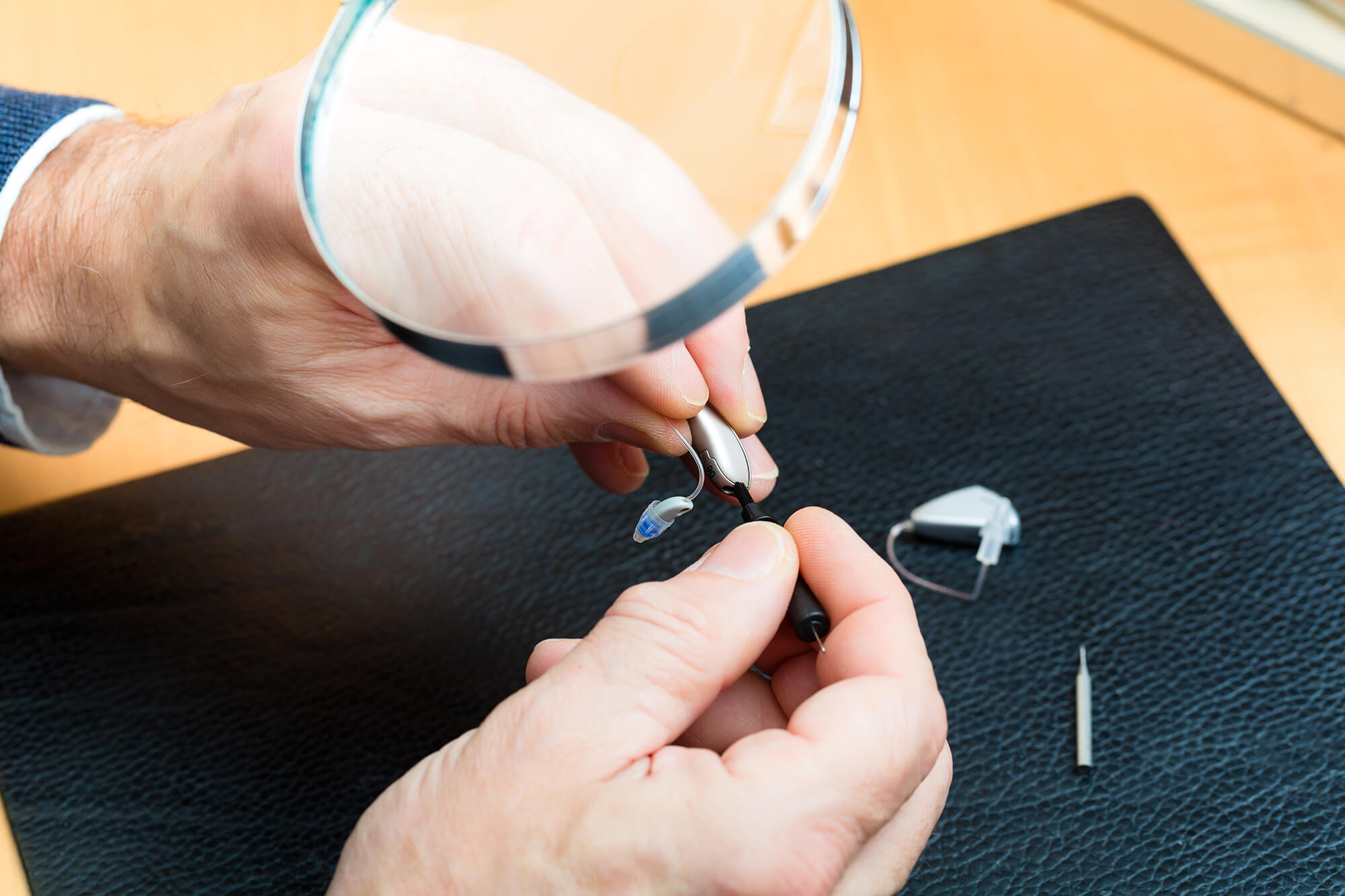 All newly purchased hearing aids usually come with limited-time warranties that cover a wide range of services, repairs, and replacement parts.
It is important to note that while we will happily work on and fix any hearing aid regardless of active warranty coverage. In the event that your hearing aid is beyond repair, our team of knowledgeable hearing healthcare specialists will be ready to help you find a similar device that is best suited to your individual hearing and lifestyle needs.
On the other hand, for minor issues that you can easily and safely resolve on your own from the comfort of your home, our team of audiological professionals is always available to assist and guide you remotely. Additionally, you may find some solutions to your problems among the maintenance and troubleshooting tips provided below. 
Hearing Aid Maintenance Tips
Hearing aids are a valuable tool for many people who have difficulty with their hearing. They can help us to communicate more effectively with others and participate fully in activities that we enjoy. However, hearing aids also require regular maintenance to keep them working at their best.
One crucial tip for maintaining your hearing aids is to clean them regularly. This can help to prevent the buildup of earwax or other debris, which can interfere with their functioning and longevity.
Additionally, it's a good idea to store your hearing aids in a dry, cool place - such as a carrying or charging case - when you're not using them. This can help to prevent damage from moisture or heat, as well as from accidental drops and misplacement.
Finally, be sure to schedule regular check-ups with your audiologist to ensure that your hearing aids are fitting correctly and up to date in their programming and settings. With the proper care, your hearing aids can continue to enhance your quality of life for years to come.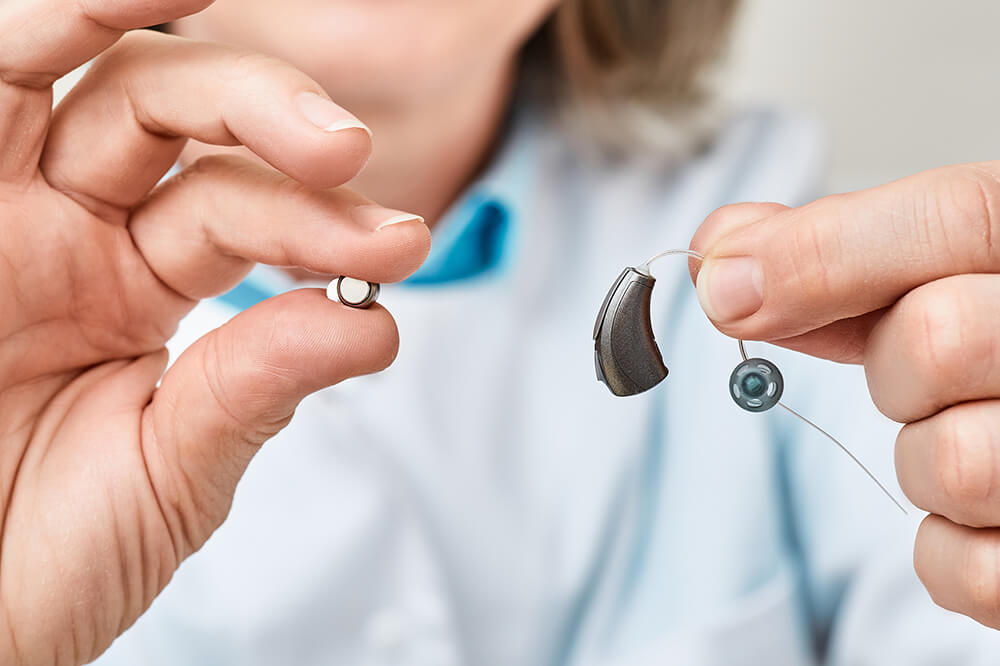 Simple Troubleshooting Tips
For those of us who rely on our hearing aids to remain functional and connected, encountering problems can be frustrating and disruptive to daily life.
However, there are a number of basic troubleshooting procedures with which common hearing aid issues can be easily resolved, saving you the hassle of a trip to the clinic.
By keeping in mind these few essential troubleshooting tips, you can minimize disruptions and keep your devices functioning at their best.
In case the aforementioned solutions don't work, please don't hesitate to get in touch with us for the professional diagnosis and repair of your hearing aids.
We are the premier experts in hearing care solutions in your area, and we guarantee efficient and prompt repair service!
Book a Consultation