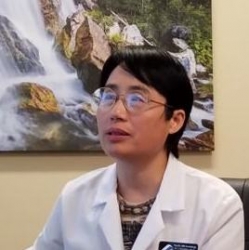 Latest posts by Dr. Li-Korotky
(see all)
This was a wildly successful event …87 registered…15 on standby…engaging speakers, a highly responsive audience, and dancing during the breaks!
What we learned…
Tomorrow's hearing technology is available today!

Hearing loss no longer means the end of a good life!

Hearing loss is no longer stigmatized!

Hearing technology is cool…even desirable!

Hearing care options have never been better!
What is the View from Tomorrow?
Streaming audio from HDTV, iOS, Android, and other devises

Connecting without wires to an iPhone, iPad, or iPod Touch

Controlling hearing aid settings with a smart phone

Communicating in any environment

Using Apps to enrich our hearing

And much more!
We still have special promotional deals from this event, and we are preregistering for future events…call 541-678-5698
Look for our Open House at the end of August…more to follow!