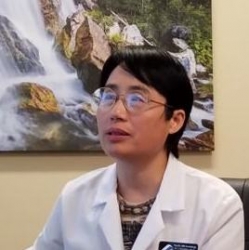 Latest posts by Dr. Li-Korotky
(see all)
As a former or current patient…your satisfaction is our most important professional goal. Pacific Northwest Audiology is working very hard to "raise the bar" for audiological services in Bend, but we are competing in a well-established market and it will take well placed reviews to spread our high standards for patient-centered audiology.
So …we ask you to share your experience at Pacific Northwest Audiology. The information you provide can also help others…like you…who are looking for an exceptional experience.
Business Review Sites
You can post reviews on Google, yelp, and YAHOO below.
Simply click on an icon of your choice to post a review.
You may need to first register and sign into your account before writing a review. This is easy to do …and it may mark the beginning of a powerful new adventure in your life!
Genbook
We use Genbook to register all of our patients. After your appointment, Genbook will send an email inviting you to write a review.
We appreciate and thank you for sharing your experience with others. Remember…we will never give up on you!