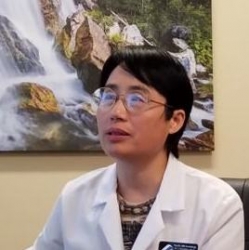 Latest posts by Dr. Li-Korotky
(see all)
Pacific Northwest Audiology was happy to sponsor the Notables Swing Band at the Tower Theater in Bend Oregon on Veterans Day, November 11, 2015. 
The Notables played a medley of "golden Oldies" from Glen Miller, Duke Ellington, and Count Basie, and brought back the full sound of the Big Band era when swing ruled the dance floors of America. Backed by the 17 member Notables Swing Band, Betty Berger and The Harmonettes provided vocals reminiscent of the days days when big bands provided a backdrop for singers like Doris Day, Peggy Lee, Helen Forrest, and Ella Fitzgerald. This was a lively concert, with dancing and great audience participation.
More than 350 people attended the concert, which raised $4,000 for Central Oregon Outreach and the Central Oregon Veterans Ranch. What could be better than supporting our Veterans while enjoying an evening of good music and dancing!
Your welcome Jodie. It was an honor to support our Veterans and the Tower Theater.
Josh Korotky and Dr. Li-Korotky