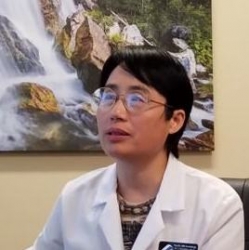 Latest posts by Dr. Li-Korotky
(see all)
The first 6 people to register for a free trial will participate in a Lyric Special Event on January 16. We will have a representative of Lyric on board both days to answer your questions about this exciting new hearing aid technology!
Don't worry if you can't make it on January 16…we will set you up for a free trial during a time that works best for you.
Advantages of Lyric Hearing Aids
Lyric invisible hearing aids can be worn 24/7 while sleeping, talking on the phone, exercising, or even while showering.
Lasts for up to 4 months without changing batteries.
Delivers exceptional sound quality by working with your ear's natural anatomy.
Completely disappears from sight.
Gives you the benefits of automatic technology upgrades
Free Trial Details
Book an appointment online and we will help you complete a simple form for your risk-free certificate.
Dr. Li-Korotky will assess your hearing profile and determine whether you are a good candidate for Lyric. After the assessment, Dr. Li-Korotky will counsel you on your treatment options.
If Lyric is a good personal option…try Lyric risk-free for 30 days
You have no obligation to purchase when the trial period ends.
Reserve a Spot During The Lyric Special Event