The Problem
If you have severe or profound hearing loss, traditional hearing aids might not help you hear well enough to communicate, but there is another option. A cochlear implant may be the solution you've been looking for. It will help you hear the sounds and could restore your ability to understand speech.
What Is A Cochlear Implant?
For those with severe or profound hearing loss, a cochlear implant can partially restore hearing. Unlike hearing aids that work to amplify sounds, cochlear implants bypass the damaged inner ear altogether and send sound signals straight to the brain. The implants are electronic devices that have both internal and external components that pick up on the sounds around you and send these sounds to your brain, helping you hear. Many people have cochlear implants in both ears because bilateral hearing is important for speech clarity, sound localization, and spatial awareness.
How Do Cochlear Implants Work?
Cochlear implants work very differently than traditional hearing aids. The external part of the cochlear implant sits behind the ear, and contains a microphone and a sound processor. The microphone picks up on all the sounds in the environment and the speech processor analyzes and digitizes these sounds. The digital signals then travel through a small wire to the transmitter, which sits just over the internal part of the device. Its job is to send the signals to the receiver that's implanted just under the skin behind the ear. The receiver converts the digital signals into electrical signals and sends them along electrodes placed in the cochlea, or inner ear. These electrodes directly stimulate the auditory nerve, send the signals to the brain where you hear them as sound. 
Who Should Consider A Cochlear Implant?
Cochlear implants are recommended for those who have profound hearing loss and have an extremely difficult time communicating, and they're very successful for both adults and children. Do you have sensorineural hearing loss, or hearing loss that has destroyed the hair cells in the inner ear? If you have very low hearing test scores, and have received limited benefit from traditional hearing devices, then you are a good candidate for a cochlear implant.
To be considered for a cochlear implant, it's also important that you're motivated to participate in follow up sessions. Rehabilitation often takes some time, as sounds will seem very different than you remember. Through small adjustments and rehabilitation training, the brain will become adept at interpreting these new auditory signals.
What Are The Benefits Of A Cochlear Implant?
Cochlear implants improve speech comprehension, and you'll be able to hear clearly without relying on visual cues or lip reading. Following conversations in places with background noise will be easier, and you'll hear sounds you couldn't hear at all before the implant. You'll also be more aware of your environment, and recognize normal, everyday environmental sounds like birds, dogs, alarms, sirens, or shouts, meaning you'll be a lot safer. Many of our clients with cochlear implants report that they're now able to talk on the phone, and enjoy music once again.
How will our hearing Doctors support you?
At Pacific Northwest Audiology, our team of hearing Doctors will be with you every step of the way, determining if an implant is right for you and making sure you fully understand the process. Dr. Li-Korotky, AuD, PhD and Dr. Woody, AuD have more than 50 years of combined research and clinical experience, and we'll help you make the best decision for your hearing health.
Before recommending a cochlear implant, we will perform in-depth pre-surgical testing and exams. After surgery, we will follow up with implant programming and activation, making sure the implants match your hearing needs. It takes some time and a lot of training to learn how to hear with cochlear implants, but the effort is well worth the rewards! We will provide ongoing therapy and support to help you learn how to use the new technology so you can interact effectively in your world.
Do you have profound hearing loss?

Have you already tried hearing aids to no avail?
You may be a good candidate
for a cochlear implant!
BEST EVER…I was having problems with my Cochlear Implant clarity and when my husband was getting his hearing aids repaired I asked if they adjusted CI's or if they knew who did. NWA said they could make adjustments for me and got me in within a few days. Dr Li listen to my concerns and other issues, did some testing and then reviewed the test results with me before making the adjustments. It was the best experience to date with my MED-EL implant. Afterwards I got a detailed report of the results. C.C., Bend OR.
call (541) 678-5698
Talk to a cochlear implant expert!
what we bring to the table
–  Board Certified Doctors of Audiology 
–  More than 900 5-Star reviews! 
–  Expertise to determine if an implant will benefit you 
–  Expertise in pre-surgical testing and evaluation  
–  Expertise in post-surgical implant programming & activation!
–  Expertise in post-surgical therapy and support!
Are you ready to take control?
here's where it gets real
Real people ...real stories ...real satisfaction!
more than 900 5-star reviews, and counting!
Are you ready to hear again!
our doctors are certified by the American Board of Audiology!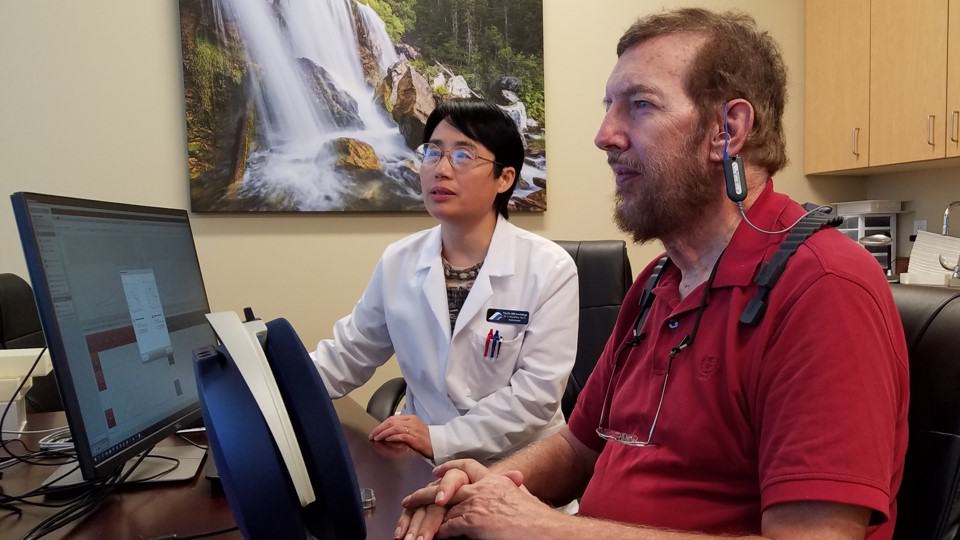 Dr. Li-Korotky AuD, PhD, CCC-A, F-AAA
Board Certified Doctor of Audiologist 
Dr. Li is a Board Certified audiologist with 2 Doctor degrees, and more than 25 years of research and clinical experience. She is a distinguished audiologist with more than 100 hearing publications!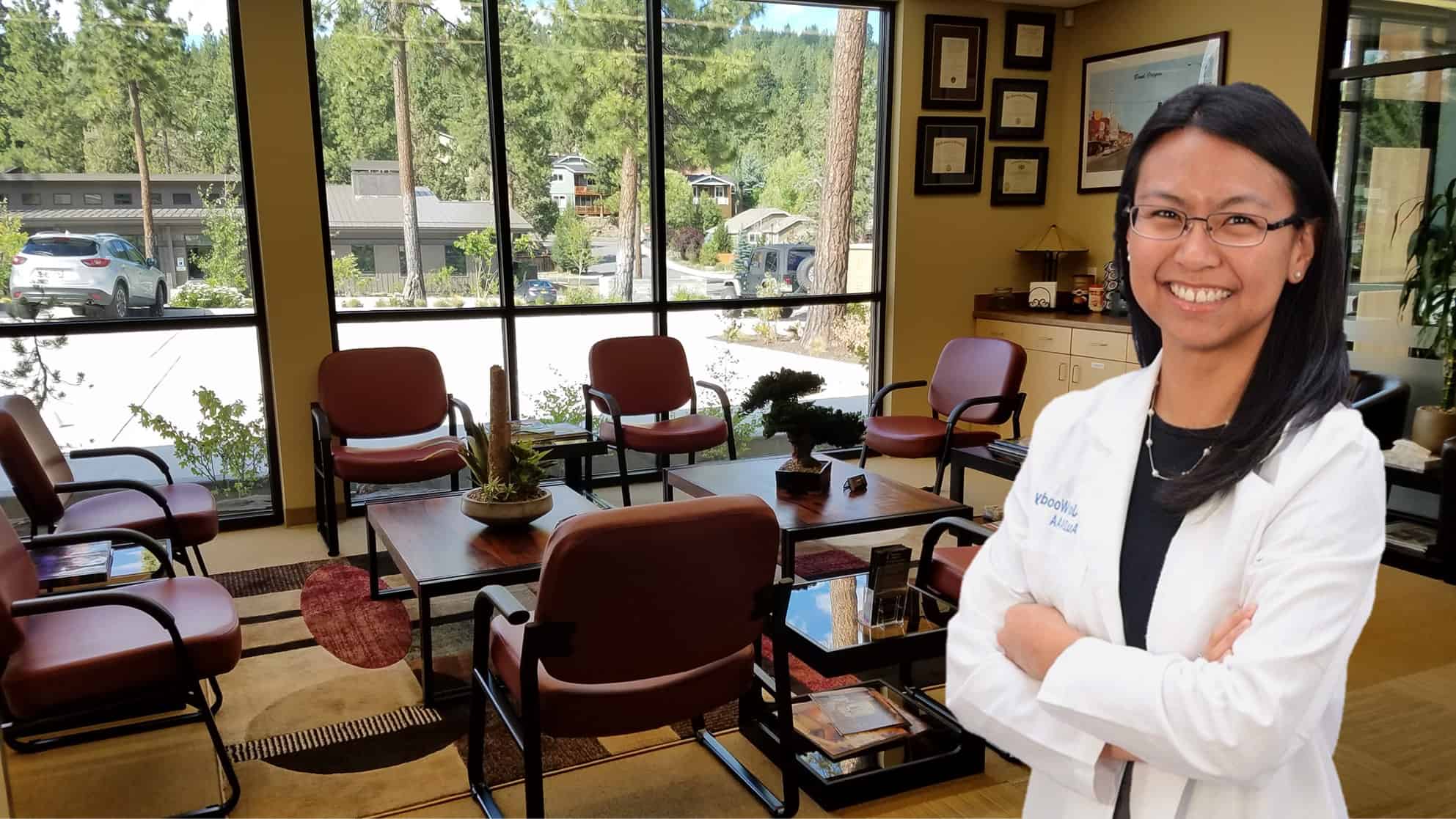 Dr. Mary Joyce Woody AuD, F-AAA
Board Certified Doctor of Audiology
Dr. Woody is Board Certified in Audiology. She is a highly respected audiologist with a Doctor of Audiology degree from the world-class University of Pittsburgh AuD Program
we Know Cochlear implants!
If you have a severe or profound hearing loss, a cochlear implant may offer your best path to hear sounds and understand speech without reading lips. Dr. Li-Korotky AuD, PhD and Dr. Woody, AuD have extensive research and clinical experience. They have the knowledge and skill to determine if a Cochlear Implant will benefit you, and they will counsel you on your best way forward. After surgery, they will expertly activate and program your device. Then they will support and work with you so you can understand the sounds and what they mean. 
Bottom line? Pacific Northwest Audiology will support you every step along your journey to better speech understanding. We have the knowledge… the skill… the technology… and the desire to vastly improve your life!


Are you ready for a new life?
Copyright 2018 Pacific Northwest Audiology