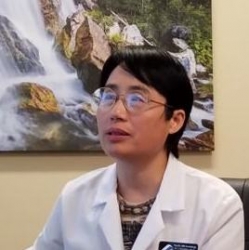 Latest posts by Dr. Li-Korotky
(see all)
We will refresh this Blog at least once every week…more often twice a week. The Blog will contain relevant and newsworthy information and events, and we will enhance the blog with photos, videos, and audio. Blog content will include:
Upcoming events of interest and a "look back" at important events.
Informational articles, presentations, and videos produced by Dr. Li-Korotky.
Our interpretation of important articles written by respected organizations and distinguished professionals.
New Technology and Methods.
Occasional topics that represent "hot button" issues that we feel compelled to bring to your attention.
Recognizing the importance of using Blogs and Social Media to increase "visibility" on Google and elsewhere, many Audiology Practices are contracting third parties to update their Blogs and Social Media. You can rest assured that everything you see on our Blog and Social Media sites have been researched, written, and produced by Pacific Northwest Audiology…just another way we intend to distinguish our Practice from the ordinary!
Please comment wherever you wish so we can know what you are thinking on the topics that we present. This is important so we strive to improve our services.