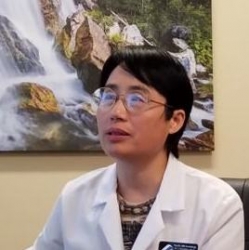 Latest posts by Dr. Li-Korotky
(see all)
…when hearing aids weren't cool.
But that time isn't now! The stigma of hearing loss is settling quickly into the past as hearing aids become cool. Why? Because Bluetooth technology allows hearing aids to communicate wireless with an iPhone, iPad, and iPod touch… directly or through the use of external streamers. That's right..no wires..cool!
And you aren't limited to IOS products! High end wireless accessories are also available with Android and Windows products. That means you can have all the benefits of wireless streaming with your favorite devises!
The bottom line: you can stream audio from Skype calls, TVs, MP3 players, smart phones, or other computing devices, or connect directly to an iPhone, iPad, or iPod touch. That will let you bring the world to your hearing aids…and that is cool!
See our Brochure on new wireless technology, here.