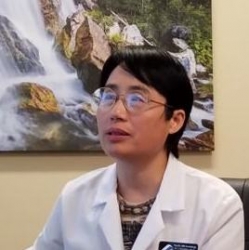 Latest posts by Dr. Li-Korotky
(see all)
The Bottom Line
The following table compares the professional business model, represented by doctor-level audiologist such as those working at Pacific Northwest Audiology, and the corporate business model, represented by "Big Box", manufacturing, and franchise retailers.
The bottom line is that when you select a hearing care provider you also accept their business model…and the consequences of that model. You can choose patient-centered hearing-health care by a Doctor of Audiology, or volume sales-centered care by a technician.
Given the increasing evidence linking medical, emotional, and social consequences to hearing loss, we hope the table guides you to your best choice for a hearing provider.