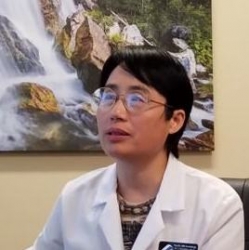 Latest posts by Dr. Li-Korotky
(see all)
Pacific Northwest Audiology and Lyric will highlight invisible hearing aid technology on Oct 30…from 10 am to 5 pm…and you're invited.
This will be an information-rich party…we will provide food, drinks, and great prizes…including Bose® QuietComfort® 15 Acoustic Noise Cancelling® Headphones, special product discounts, and professional service giveaways.
Kevin Haslam from Lyric will present important information on invisible hearing aid technology in the morning…then we will offer certificates for 30 day risk-free trials of Lyric Invisible Hearing Aids. Lyric is the industry leader in this exciting new technology so this will be a great chance for you to interact with experts to get all of your questions answered.
A day of learning, interaction, and opportunity…hope to see you there!
See the video…below
Call us at 541-678-5698 to RSVP. You can also book an appointment online for a free trial.
This is a risk-free opportunity for you to experience a life changing technology!